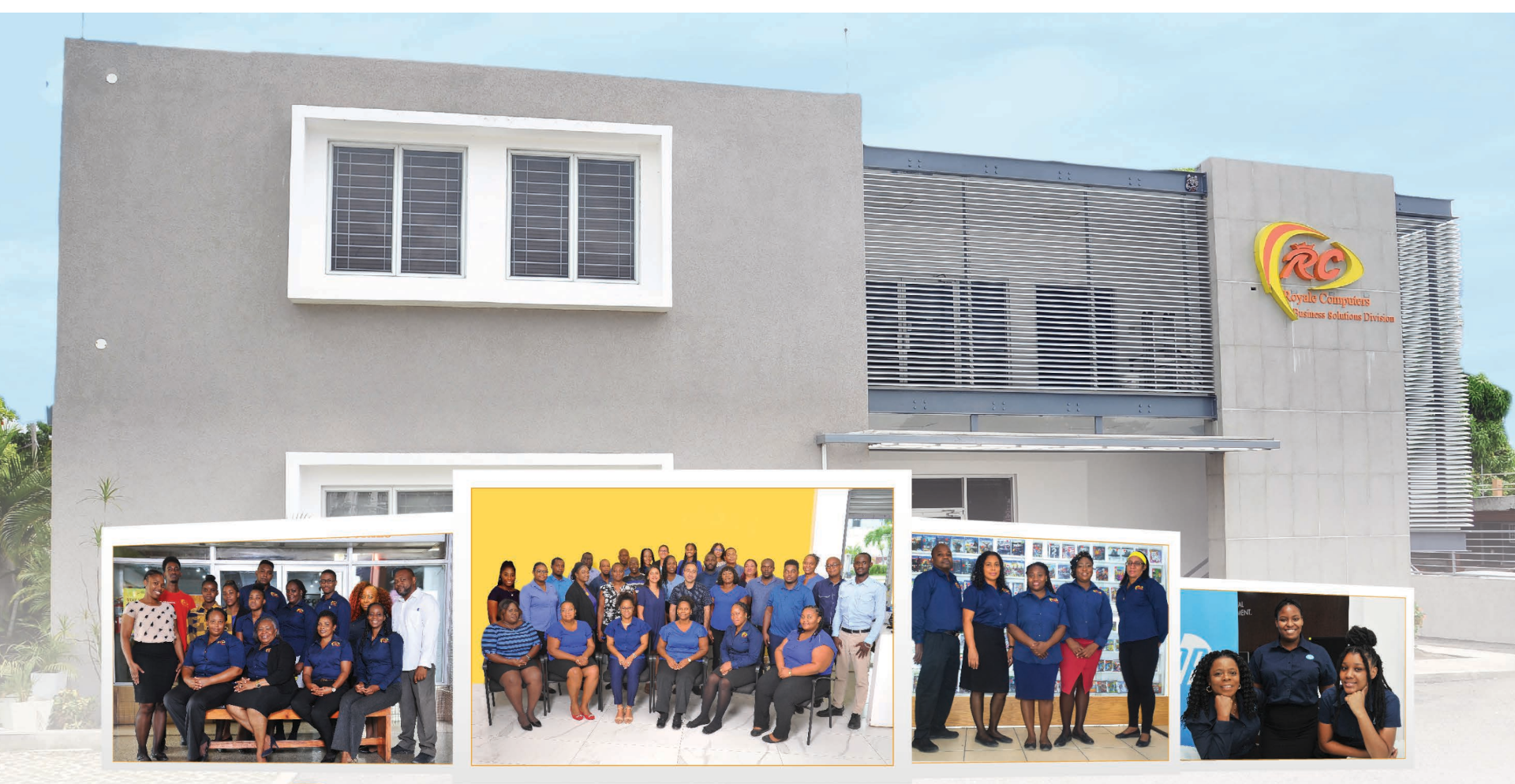 Who is Royale Computers & Accessories?
Royale Computers & Accessories is a privately owned limited liability corporation started in October 2001.We started as a retailer of Computers Parts & Accessories, Storage Media and Gaming Products and have two retail locations, one in Kingston and one in Spanish Town.
Over the years we have acquired direct dealership of several major computer brands for Jamaica and started to wholesale these products in Jamaica.
On the front end we have a wide customer base of End Users- Individuals, Corporates, Schools, Government Agencies, etc and Resellers.
Why buy from Royale Computers & Accessories?
Best Prices: We are able to provide our customers with the best prices by buying directly from most manufacturers and eliminating the middlemen.
Wide variety: We differentiate our self by carrying a wide range of product lines with a variety of products and brands within each line.
Latest Products and Technology: We also offer our customers the latest in technology and products for the categories that we carry by bringing in new products as they are released.
In 1998 when Jack Khemlani, our Founder, started his career in the ancestral jewellery business, he had no idea that an order from a major insurance company would soon influence him to form Royale Computers & Accessories, and consequently change his life. With the support of his father, Founding Director, Mr Vashi Khemlani, the company was established in October 2001 as an internet café and technical services provider, operating out of a small store in Pavilion Mall, Half Way Tree.
From the onset, we established a strong culture of customer satisfaction influenced by our Founding Director's 'people' focus. This mindset ensured we remained at the forefront of innovation and technology, continually diversifying our offerings as the field evolved. Based on customer demand, the first additions to the business were computer parts and accessories, as well as a gaming lounge. The portfolio later grew to include storage media and the latest in computer hardware. It is this zeal to remain abreast with industry developments, coupled with our desire to provide affordable technology solutions that has differentiated Royale from other retailers.
Our customer base has increased alongside our expansion efforts. By 2005 we started to focus on tapping into the reseller market. Three years later we expanded to also service the corporate and government sectors. We continue to remain open to new opportunities to serve emerging markets.
The driving factors of honesty, customer satisfaction (service to the customer above all else), value for money, latest in technology, quality products through world-class brands, and excellence in reputation have laid the firm foundation on which the company stands today. These factors have been our anchor and also the springboard used to launch the business into new frontiers.
The frontiers conquered and victories achieved over the last two decades are owed in large part to our employees. Our team includes some of the most talented and
skilled technology professionals in Jamaica, and we continually invest in their development to ensure that clients get top-notch solutions and service.
In addition to the investment in human capital, we invest time and effort into ensuring that our offerings are designed to support our client's objectives. Our job is to help them strategize, plan and deploy cutting-edge technologies with the overall purpose of contributing to the realization of their business goals. The huge number of repeat clients from government organisations, financial and educational institutions, as well as private sector companies is a testament to the excellent service we continue to offer.
In order to provide ease of access to our range of clients, Royale Computers & Accessories currently operates from four strategic locations. They are the retail stores at Pavilion Mall on Constant Spring Road, Sagicor Shopping Centre in Spanish Town, the HP Brand Store at Tropical Plaza, and the company's dedicated Business Solutions Division at the Corporate Head Office at South Avenue in Kingston.